Kokosnuss Meeresalgen Seife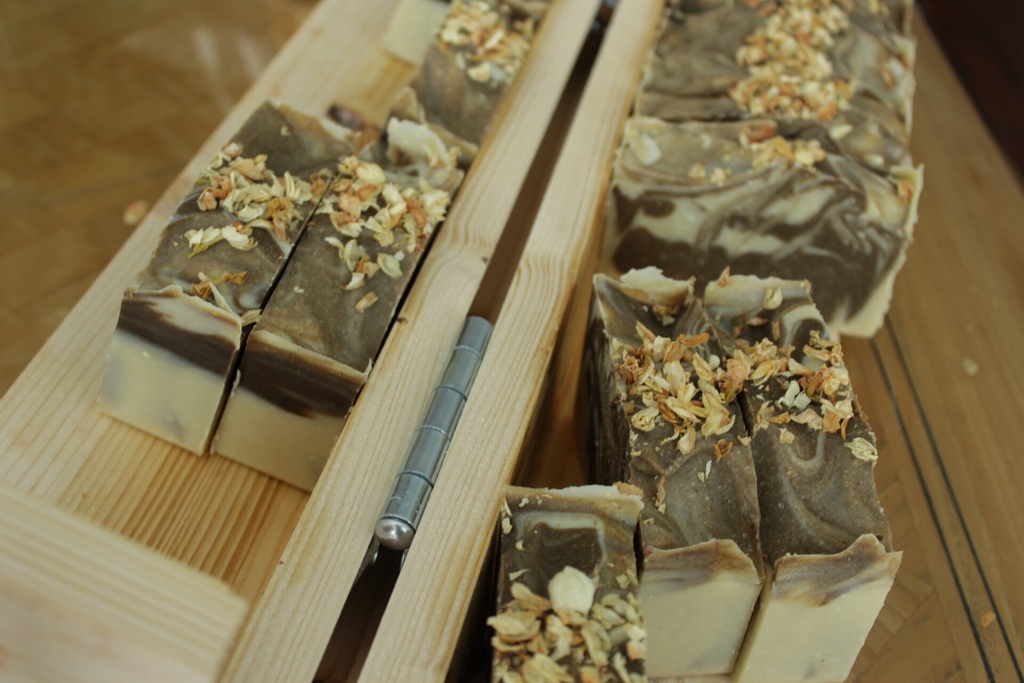 Kokosnuss Meeresalgen Seife
Ingredients: organic extra virgin olive oil, virgin coconut oil, shea butter, coconut milk, seaweed, eucalyptus and orange essential oils.
Properties of seaweed:
Hydration: Seaweed is rich in humectants that absorb moisture from the environment, as well as vitamin E, which is also great for hydrating the skin.
Youthful looking skin - the amino acids in seaweed help plump your skin and smooth fine lines with their anti-ageing properties.
Brightens the skin and counteracts hyperpigmentation
"Seaweed contains niacin, which is good for whitening and hyperpigmentation
Thanks to its ability to boost collagen production, seaweed is an excellent ingredient for anti-ageing skin care products.
Approx. 95g per piece
Only the best quality and organically grown raw materials are used for the various soaps from Sattvika Essentials.
For Traditional Chinese Medicine herbal soaps, infusions are made, usually with sesame or olive oil.
The packaging is environmentally friendly, the stickers are vegan and the ingredients - cards inside the packaging can be planted, they are seeded with basil seeds.
All soaps are handmade, hand-cut, 100% natural and organic, biodegradable, safe for all skin types, hypoallergenic, plant-based, without parabens or SLS (Sodium Lauryl Sulfate), and phthalate-free.