Shampoo Soap with Apple Cider Vinegar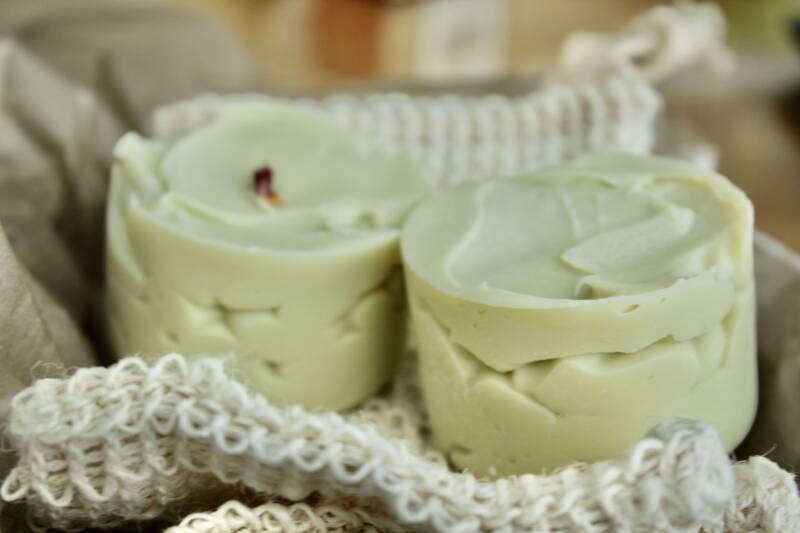 Shampoo Soap with Apple Cider Vinegar
All ingredients are organic: apple cider vinegar, castor oil, extra virgin olive oil, linseed oil, virgin coconut oil, cocoa butter and sesame oil.
Weight approx. 60 grams or more
Benefits of apple cider vinegar: balances the PH value of hair and scalp. By lowering the PH of the scalp, AWE smoothes and seals the hair cuticle. This makes your hair smoother and easier to detangle, shiny, less frizzy, less prone to breakage and better moisturised.
All the different oils are used to promote hair growth and scalp health.
Only the best quality and organically grown raw materials are used for the various soaps from Sattvika Essentials.
For Traditional Chinese Medicine herbal soaps, infusions are made, usually with sesame or olive oil.
The packaging is environmentally friendly, the stickers are vegan and the ingredients - cards inside the packaging can be planted, they are seeded with basil seeds.
All soaps are handmade, hand-cut, 100% natural and organic, biodegradable, safe for all skin types, hypoallergenic, plant-based, without parabens or SLS (Sodium Lauryl Sulfate), and phthalate-free.